9 Exceptional Exterior Cleaning Services in Cumming GA
We offer a complete line of Exceptional exterior cleaning services to keep your property looking its best year round.

If it gets rained on, we've probably cleaned it!
Remember, if it's green, it's time to clean.
Exceptional Exterior Cleaning Services is an understatement. Just check out our reviews! We clean just about anything exterior to your home to include patio furniture, playground sets and outdoor equipment. We not only have the ability to 'clean what's green' we can neutralize the chemical effects after washing which helps to prolong the life of fasteners which is important for outside equipment including fences, gazebos, decks and furniture.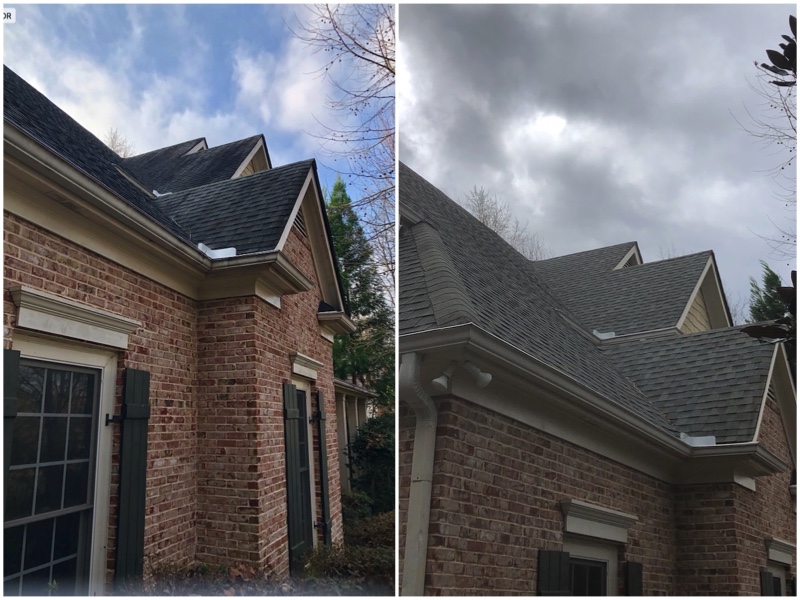 Asphalt Shingles, Clay Tile, Cement Tile, Slate, Cedar Shakes and Metal roofs. Roof cleaning requires low pressure – especially with asphalt to prevent damage to the shingles. We are equipped to handle the toughest buildup to get your roof back to looking new again. Let's get rid of those dark streaks today!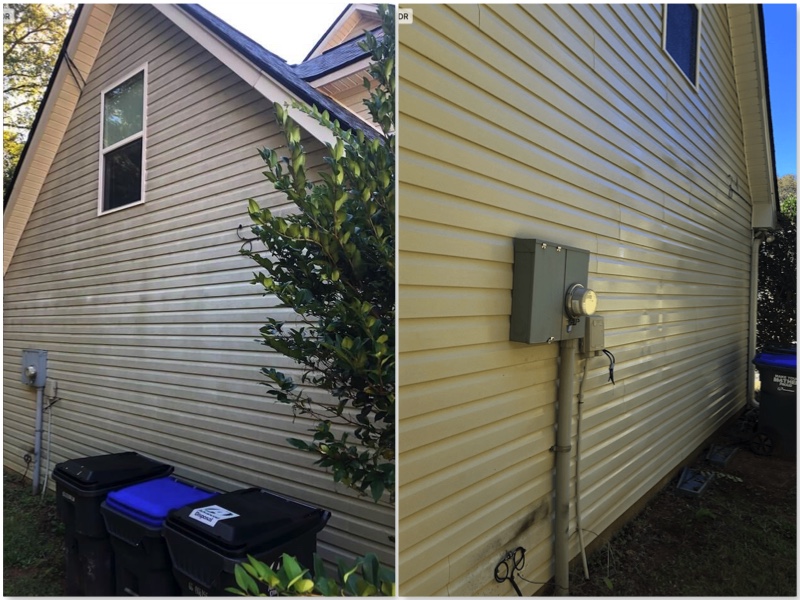 Brick, stone, cedar shakes, vinyl, stucco and Hardy plank. We've cleaned them all. Let's discuss how we can make your building exterior clean again and  restore its original beauty or get it ready for painting. Whatever the case may be, we're prepared to get    your home or business looking it's best in no time!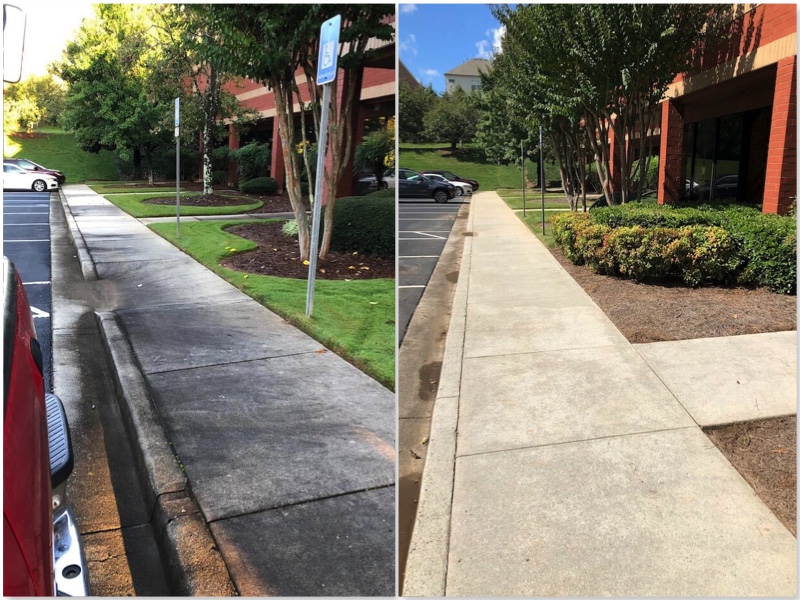 Cement and stone surface cleaning sometimes require additional pressure to remove dirt and grime. Black lichen loves to attach itself to cement and can make it especially difficult to clean. We use equipment which is matched to the age of the surface. Let us help restore the beauty to your property quickly and painlessly!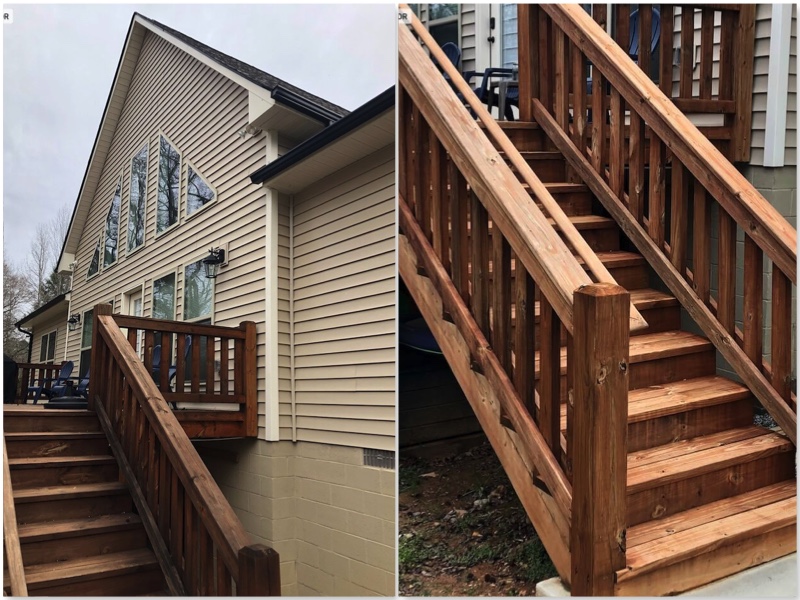 Whether it's wood, cement or composite material, if you're interested in having your deck cleaned to remove organics and dirt/grime, or you're preparing for restain or repaint, we can help with getting your surfaces spotless without damage which can occur from high pressure!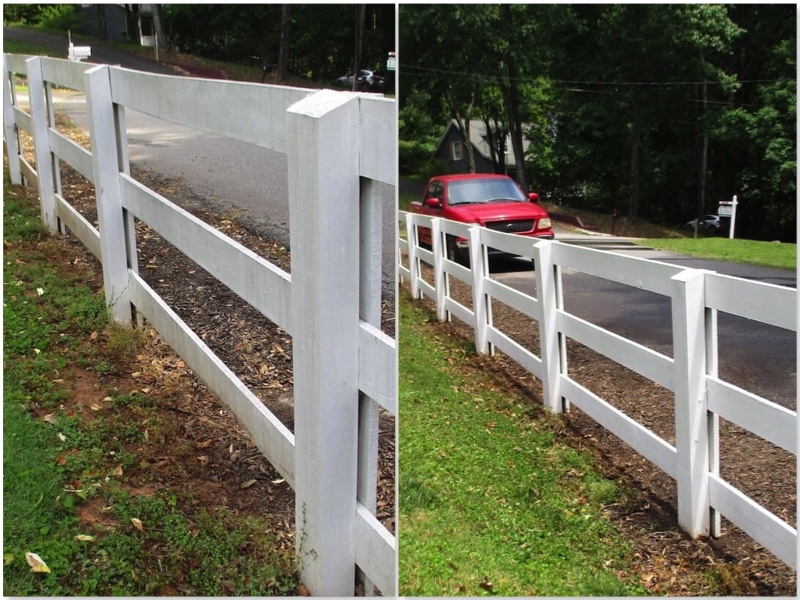 Do you have a rail or picket fence that needs cleaning? Typically fences don't need a high pressure application to clean. Using the correct mixture of chemicals and pressure, we can kill and remove algae, dirt, grime and neutralize, which is important with older fences.
This category includes outdoor furniture as well as playground equipment, sheds and ornaments. We'll clean patio furniture (including the cushions), statues, playground sets, trampolines and even cement figurines. If it can get rained on, and is not a living creature, we'll clean it!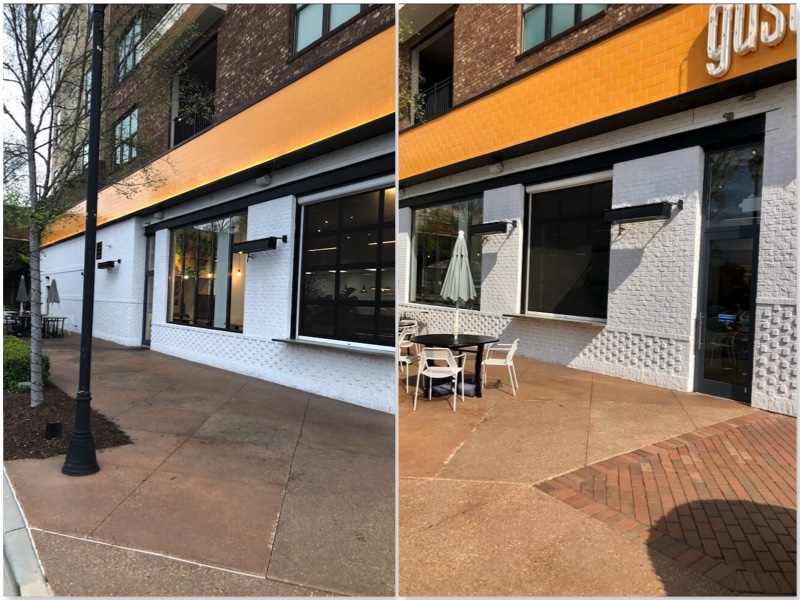 Commercial services include outdoor and common areas used by employees. Dumpster pads, drive-through bays, entrance ways, parking areas and loading docks. Jay Squared provides exterior cleaning services  buildings up to two stories. We provide competitive rates on commercial cleaning and we will work with property management to get the job done.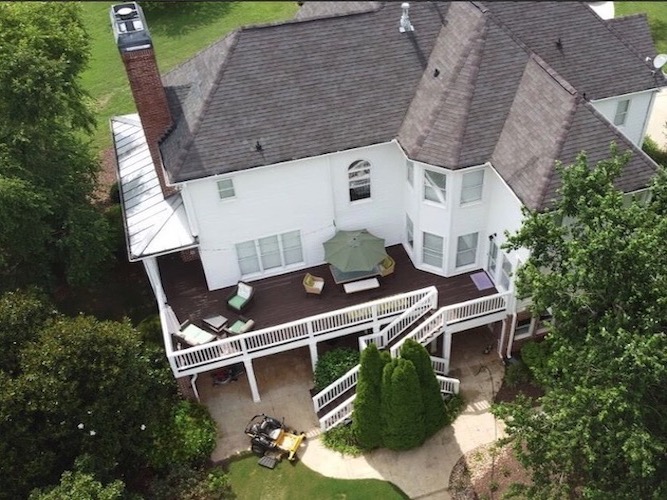 Drone services are provided to help with inspections. At Jay Squared, we don't climb on roofs but can provide complete inspection images for review through the use of drones. This allows us to inspect the integrity of your roof for damage (shareable with an adjuster), examine gutters and check out the supporting trim such as fascia and rake boards.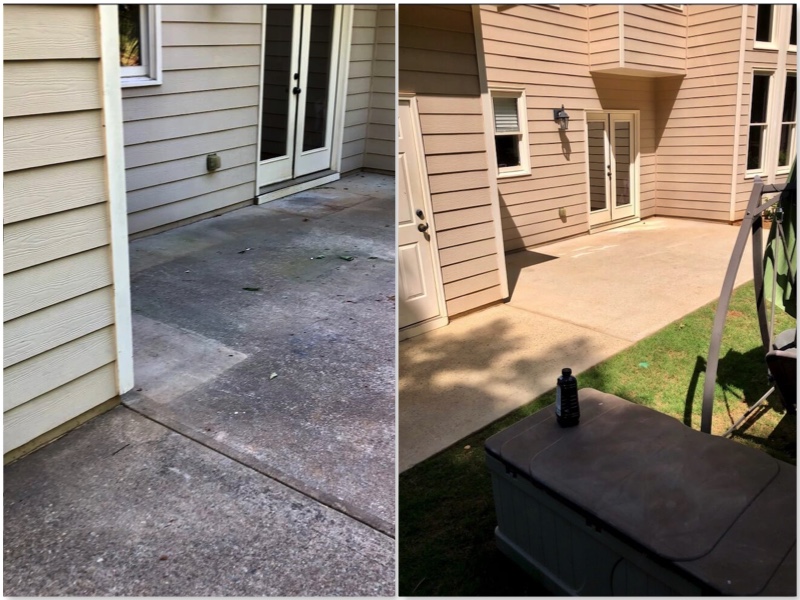 Flagstone, Bluestone, Pavers or Cement. Like Driveways and walkways, patios can become riddled with black lichen, moss and fungus which can be difficult to remove. With the correct cleaning solution, along with the correct amount of pressure, we can get your surface cleaned and damage free. Call us today, we'll have your surface cleaned in no time!
For even more information – take a look at these 9 tips for improving your home appearance from Contractor.com. There are several things you can do to increase your homes value, the easiest is to give us a call today and have us clean your homes exterior!
If you'd like a copy of our services brochure, please select a link from below. Note that the .pdf document will open in a separate window to allow you to save the file.