Profound Patio Furniture Cleaning in Cumming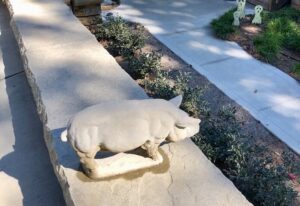 We understand that exterior cleaning isn't limited to house, roof or driveway washing. Our company offers cleaning and washing services for most anything kept out doors, including patio furniture cleaning.
At Jay Squared, we specialize in providing our clients with a wide range of exterior cleaning services. Let us take a look at your specific cleaning needs so that you can focus on your core business activities and clients.
Not only do we clean decks , we'll clean the patio furniture, cushions statues playground sets trampolines and even cement figurines!  
If it's outside and can get rained on, we've probably cleaned it at some point for one of our customers! If you have a shed, retaining walls, garden stairways, flagstone step-stones that are looking a little tired, connect with our exterior cleaning services and we'll take care of it for you. 
Our years of experience allow us to quickly get it done and make that item or space presentable. Your investment will always be 100% safe with us. We guarantee maximum satisfaction through courteous and swift delivery.
Improve your lifestyle through Jay Squared Patio Furniture Cleaning Services in Cumming Ga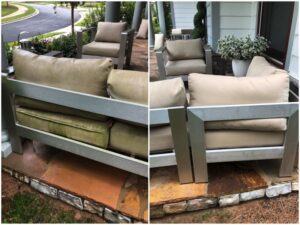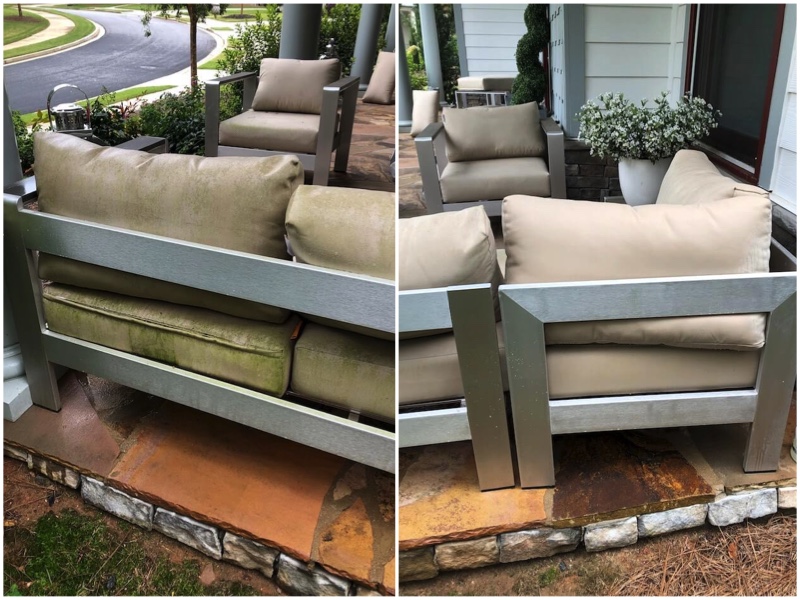 Here in the Southeast outdoor surfaces are exposed to many different contaminants. Our properties and items on them are exposed to the sediment carried in our humid air, pollen that douses us each spring and dust and debris from construction. This is in addition to pollutants and acid rain exposure. Mold, mildew and algae causes surfaces to look uninviting. It doesn't help with allergies and can leave your guests feeling it might be better to sit somewhere else.
We can help – let us get things cleaned up and let you get back to using the spaces that you purchased for what they were meant for. Improving the beauty of your outdoor spaces will leave you feeling proud.
To obtain a free quote or estimate give us a call or fill in our quick Free Estimate form to let us help.
If you need an expert exterior cleaning services,  you have found the right place. We leverage modern approaches and techniques to meet our clients' expectations, creating long-lasting results that leave your spaces appealing and inviting. Our services have been repeatedly commended due to the delivery of error-free and spotless cleaning experiences. This will ultimately result in uplifting the mood of your guests, family and friends sharing a clean and healthy environment.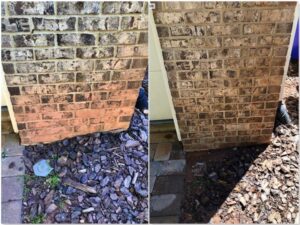 We go the extra mile with our professional and experienced cleaning services to earn your satisfaction. We'll get things completed on your timeframe so you can focus on more important things like spending time with your guests, not wasting your time cleaning the exterior of your house. 
How about those ugly clay stains on your foundation ? We've got your covered – why not bundle getting those cleaned along with other services while we're there for additional discounts?  We can help with getting your gutters sparkling again if they've gone a little too long with cleaning and help with other cleaning services that are just outside the reach of the homeowner.
Jay Squared is your ultimate weapon for your home, office, and residential-based cleaning problems. We've provided excellent miscellaneous cleaning solutions for numerous clients, and we are always ready to serve our customers at their earliest convenience.
Keeping You Safe & Healthy
The importance of a clean and attractive office, commercial/residential building, or any other residential space used for commercial purposes cannot be overstated as it creates a better environment and impression on employees, customers and friends. At Jay Squared, we specialize in providing clients with a wide range of cleaning services in the Cumming GA area. We'll meet your specific cleaning needs so that you can focus on your core business activities and clients.
We are an eco-friendly company providing quality washing services at competitive prices to local residents. In our view, no job is too big or too small to be handled by our team! We provide Exterior Cleaning Services for both residential and commercial properties with our advanced pressure washing equipment and have years of training and experience under our belt. Cleaning not only removes unsightly dirt, algae and mold, it lowers the allergens your guests are exposed to in your company.
Call us to day and join the thousands of customers who enjoy a clean comfortable environment without having to lift a finger! Bob Gray
HomeOwner
I could not be happier with Jays work on my house he is Conscientious, neat & reliable Any future projects with my house my only choice would be Jay Squared Enterprises Happy CustomeR Mr Gray