About Us Page - Jay Squared your local "Go To" Pressure Washer in Cumming, GA

Restore the beauty, prevent damage, and raise your property value with Jay Squared Pressure Washer Service.
It's not so much about-us as it is about you!
A clean, neatly manicured space is inviting. Home and work are where we spend a majority of our lives. Our homes should be a beautiful reflection of our style and taste. Let me be YOUR pressure washer in Cumming to take care of keeping things sparkling.
It can be overwhelming to care for a home – both inside and out living the busy lives we lead.
That's why at Jay Squared, we believe your weekends should be spent enjoying family and friends and relaxing. Let me take care of your exterior cleaning needs.
I can provide quality House Pressure Washing including Driveways, Fences, Roofs and more. As a local Pressure Washer service provider – I've cleaned them all and the results speak for themselves. It's not so much about-us as it is about you! I'd love to help you with your project and give you that sparkling home you first moved into! Give us a call and see how easy it is to get things cleaned up and looking great again – it can save you money in the long run and makes the space you live in so much more enjoyable. Give us a call today !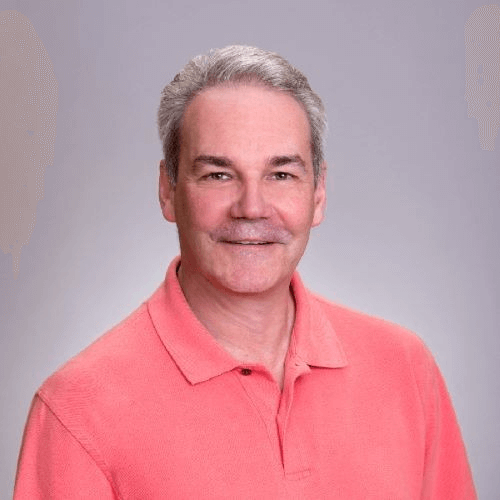 About Us !
At Jay Squared, we're proud of our Pressure Washing business! This is just a little message about us and how we started.
I've accomplished a lot in my journey. As a child I was obsessed by how things work and how things were made. This natural curiosity caused me to try things, and disassemble things (to my parents shagrin) that piqued my curiosity. Once I figure out how something works, it's a simple step to understand what's wrong and fix it when it's not working.
Because I am amazed at craftsmanship, I enjoy working with raw material to turn it into something useful. This started with woodworking. As a young boy, I used to build things in my grandfathers shop when we went there to visit which was quite often. Along with constructing things, I would also take on jobs making small repairs to items around the house. Any chance I could get to bury myself in fixing things I would jump at.
I have an uncle who is very handy and was a home builder and mechanic. I would work with him on projects which accelerated my learning curve tremendously.
This translated into my building furniture, small engine repair and eventually rebuilding automotive engines. By the time I turned 17, I had rebuilt over 30 automobile engines spending most of my time under a hood. After realizing there wasn't a lot of money to be made as an auto mechanic, and not really excited about the prospect of a college education, I decided to attend school to become an airline mechanic. I obtained my A&P mechanics certification at age 20. I learned so much more about engines as well as welding, sheet metal work and everything associated with aircraft maintenance. Unfortunately, there was a large air traffic controller strike when I graduated.
I decided to turn my talents toward IT. Computers were becoming mainstream at the time, so I bought a PC and learned how to program. I spent several years in support organizations and as a code developer. I eventually moved into consulting and then sales and became a field CTO for a very well known computer manufacturer.
Throughout my career, I still held an interest in home maintenance as well as carpentry. I continued to build furniture in my spare time. I still do most, if not all, of the maintenance and repair issues that come along with home ownership. This includes replacing and installing components such as water heaters, ceiling fans, garbage disposals, garage door openers and faucets as well as painting, wallpapering and finish trim work. I am very skilled at drywall work and with my knowledge of plumbing and electrical, have finished several basements in my own as well as friends houses.
Working for large corporations is a great life. It does have its ups and downs at times though. In my career working with large companies I've been laid off a total of 4 times. During these times, instead of waiting for the next job to come along, I would offer my services to people within the local community in exchange for pay. This provided a way for me to do what I love doing and help someone else out while still being able to pay the bills.
In 2006, I started Jay Squared Enterprises. It's hard to believe we've been in business for 15 years! My son, Jay Thomas or JT, was born on my birthday in 1994. He helps me in the business doing handyman – pressure washing work – as his time permits. This is where I combined my carpentry skills (using a carpenters square) with the fact that there are now two J's in the family. Initially, I formed the company to do rehab/retail (aka flips) given that I can do most of the work myself, but we are all aware of the real estate bubble of 2008 that put the kibosh on home sales.
Fortunately, I was able to turn back toward handyman and pressure washing as well as IT.
Another passion of mine is cleaning. I really get a satisfaction out of pressure washing and incorporated this into the business as another service offering. I have many customers that I provide pressure washing for on a regular basis and now offer annual contracts for those services. This not only provides a discounting mechanism for customers, but guarantees my time during the busy seasons.
Several years ago, I decided to use my experience to hone my skills and became a certified home inspector through Internachi, which is the only accredited Home Inspection training curriculum. I'm also a certified Radon measurement professional. In light of the recent trends with the real estate market, it makes sense to keep my options open as well as cultivate revenue streams. Because of the IT knowledge I've gained over the years as an engineer, I'm able to program and configure computer systems. I have created several websites, including this one, and perhaps at some point that can become another revenue stream for Jay Squared!
What I bring to the table is a well-rounded amount of experience. I feel this give me the ability to provide my customers with excellent, knowledgeable service. For the areas that I'm not experience in, I have a partner network I've developed here in Georgia where I've lived for the past 32 years.
I understand how a homeowner likes to be treated as well as the value of a dollar. It's sad to me that a big differentiator that I hear from customers is that I actually show up on time! I not only will be a dependable resource for you, but will try to go above and beyond in whatever services you ask of me. There are some services that require a license to perform and I will always make you aware of those when discussing your needs.
Last but not least, I will always strive to make things right for you. I believe that you should get what you pay for and sometimes a little more and I promise to make that the case for each and every job I do. I offer a 100% guarantee for all work that I do. If you aren't happy, please let me know and I will make it right – if you don't agree with how I corrected the issue – I don't expect any payment!