Flawless Fence Washing Services in Cumming GA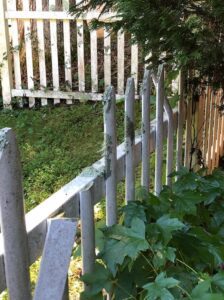 Do you have a two or three-rail or picket fence that needs cleaning? We can help. Typically fences don't need a high pressure application to clean. Using the correct mixture of chemicals, we can kill and remove organic (algae, mold, lichens) as well as dirt and grime to bring out the wood features and tannins or brighten up vinyl fences. We also use a neutralizer solutions to stop the chemical process immediately. This protects the surface and any fasteners such as metal screws or nails, that could suffer oxidation as a result of chemical application. This is especially important with older fences whose fasteners may be impacted.
Does your fence look a little less worn/attractive this year? In that case, you may not need to replace it yet. Sometimes all it takes is a good professional cleaning, and that's where we can help! We offer Professional Fence Washing Services in Cumming GA, for your wooden, metal, or composite fences.
Over time, all fences will begin to show their age due to dirt and grime. Regular cleaning can help preserve the material of the fence. As with everything, fences of all kinds will need cleaning. Our fence cleaning service can restore the beauty of your fence materials, no matter what they are made of. Using the methods used by our pressure washing experts, we can effectively restore your fences to like-new condition without damaging the material.
Benefits Of Deck & Fence Washing
Cleaning fences does more than remove dirt from the wooden surfaces. Many of our repeat customers say they prefer professional fence cleaning because:
We are constantly improving our approach to providing our clients with the most efficient fence cleaning services
Improve the Longevity of Your Fence
Repainting or staining without removing dirt first is never a good idea. This can prevent the paint or stain from providing the necessary protection against water intrusion. At Jay Squared, we offer competitive Fence Washing Services in Cumming GA, to improve the fence longevity with our advanced exterior cleaning system. Through quality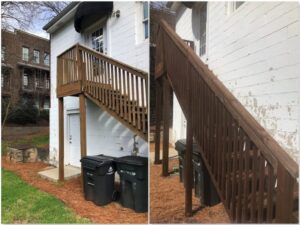 chemical solutions and  low pressure – depending on the need, we can remove debris from the fence's surface. Dirt, mold, and fungus that can get deep into cracks and cause wood to rot over time, is eliminated.
Here's a Wiki-how DIY article which lays out the steps to clean and stain a fence. You'll want to be careful when pressure washing to prevent damage to the wood. Or, give us a call and we can help. We will even neutralize the chemicals we use to prevent damage to the fence fasteners which is a step a lot of DIY'ers neglect – it can help your fence last a lot longer!
We are an eco-friendly company that provides quality fence washing services at competitive prices to the greater Cumming area residents. In our view, no fence is too dirty to be handled by our team! We provide Fence Washing Services for both residential and commercial properties. We have years of experience with our advanced pressure washing equipment and continually train and research new technologies and solutions.
Fence washing is a great way to rejuvenate your fence and improve the overall value of your property in Georgia and will save you money versus the cost of replacement upwards of 10x the cost of maintenance cleanings.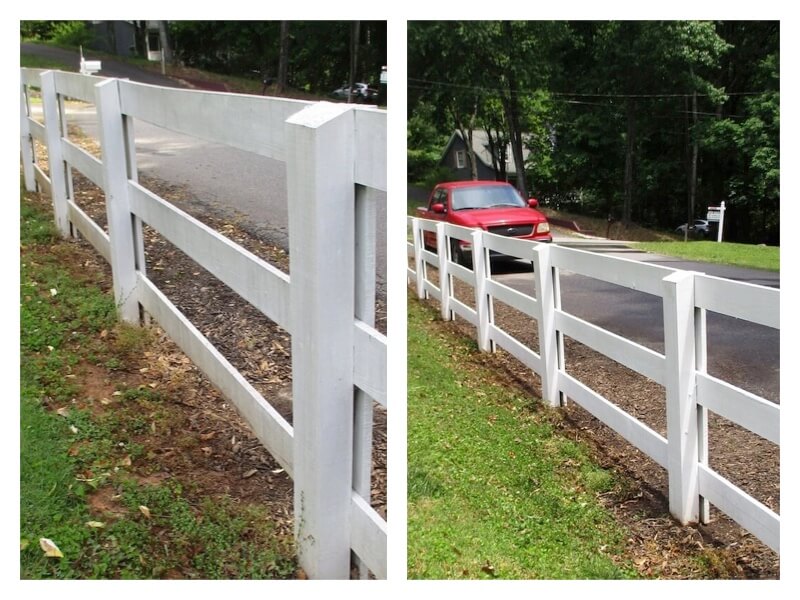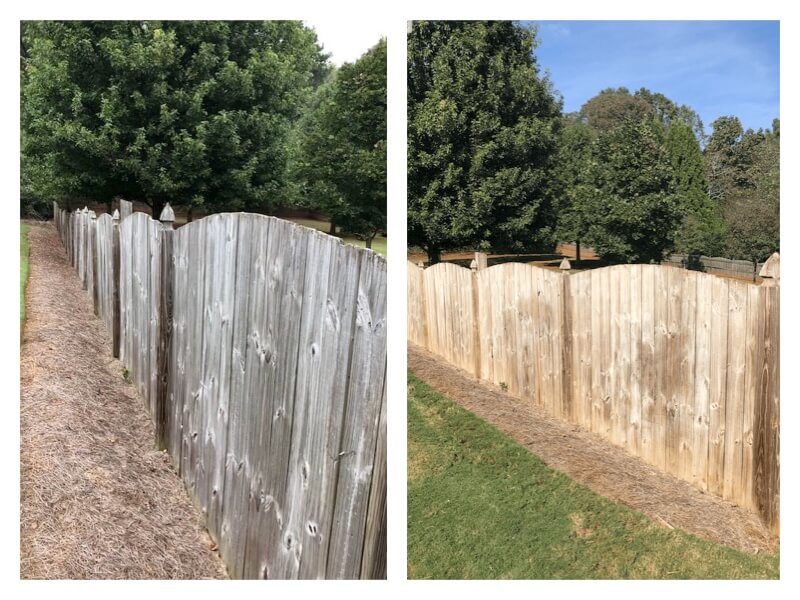 Pamala Smith
Homeowner
Jay Squared pressure washed my driveway and walkways and soft cleaned my old privacy fence. Did an awesome job. Arrived on time and took great care to not disturb my birdhouses and plants. I had a strange area on my gate that did not come clean with the first treatment. He returned and tried something different and it cleaned up perfectly. Highly recommend his services!