Quality Driveway Washing Services In Cumming GA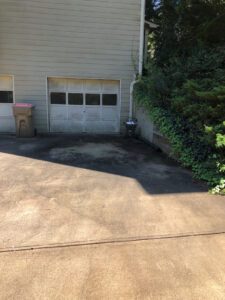 Your driveway, patio, and walkway are the gateway to your home. It's the first thing customers see when they visit your home. The saying that you have 7 seconds to make a first impression also applies to your home.
To keep your driveway and walkways clean and safe, we provide impeccable driveway and walkway washing services in Cumming GA. If the concrete areas around your home are dirty or stained, our experienced cleaning professionals will make your concrete look new again. 
We specialize in driveway pressure washing and sidewalk cleaning and have cleaned thousands of cement surfaces in our service area. Not only does cleaning improve the appearance of your home, cleaning surfaces that become slippery when wet prevents tragedies that could be prevented.
Jay Squared takes pride in our work, and the remarkable results which we achieve speaks for itself. Call us today for your free quote!
Relive The Original Beauty Of Your Exterior Through Our Services
We offer competitively priced driveway washing services in Cumming and surrounding areas, covering cement as well as all types of surfaces. Whether you have a driveway paved with concrete, asphalt, natural stone, or brick, our experienced cleaning technicians can remove all traces of algae, moss, tire tracks, and oil spills and rust spots in no time.
Call and schedule a visit for our team to visit your home, and we will take care of all the details. Our team will come to your house equipped with powerful jet washing equipment and the most efficient and environmentally friendly detergents available, ensuring that your surfaces are clean when we are finished.
Motor oil not only looks terrible, but it can also create a potential slip hazard for you, your family, and your guests. It can even affect the resale value of your home if you plan to resell it in the future.
Keep your property spotless and in good condition with our team of experts. We provide prompt driveway washing services to help you eliminate all those stubborn stains and dirt that won't budge. Thanks to the combination of high-quality equipment and our ecological solutions, our system is designed to be resistant to dirt on both smooth and textured surfaces.
If you're a DIY'er – here's a great article by Nels Garage which discusses how to wash your driveway yourself. Although, as one customer stated to me after I finished cleaning her driveway – "what you did for our driveway would have taken us all weekend, and then we'd have to clean up, return equipment and hopefully we didn't damage things…" It's food for thought – free up your time and let us do the work for you!
With Great Power, Comes Great Shine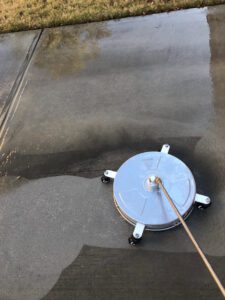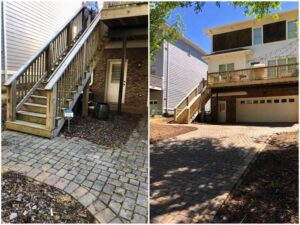 Do you remember the beautiful glow of your house when you moved in? Brilliant entrance. Illuminated sidewalk. A glow so strong it lit up the whole neighborhood? Stop remembering and shine with Jay Squared Driveway washing services!
Our quality pressure washing services can restore your home's driveway, walkway or any exterior surfaces to their original beauty. The best part? Everything is typically done in a single detailed visit! We prepare the surface if needed, use the right equipment to avoid damage (yes, you can damage cement!) and apply a post treatment as we rinse to extend the length of the cleaning we provide.
If you have weeds and moss growing up through cracks and crevices, we'll take care of that while we're there! Reserve your time today and let us help you relax and enjoy your property while increasing it's value and the impression you leave on guests and neighbors.