Extraordinary Deck Washing Services in Cumming GA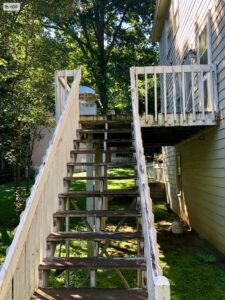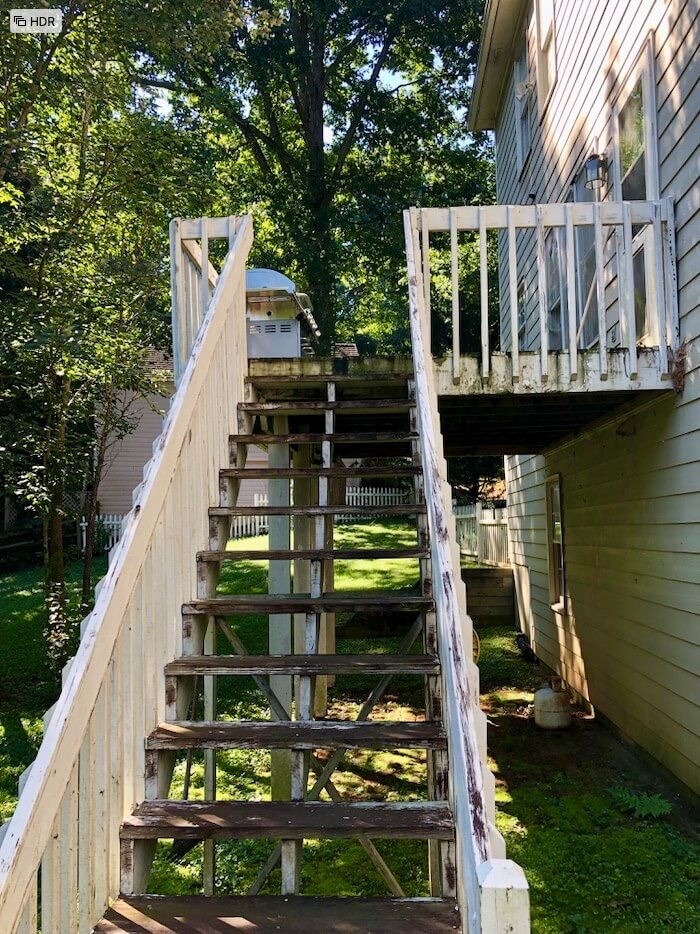 Are you frustrated with the look of your deck? Is what was once your outdoor oasis covered in dirt, mud, bird droppings, and whatever else mother nature can throw at you? 
If the answer is yes, then you should hire Jay Squared pressure washing to revitalize your decking with their qualified deck washing services. We offer reliable Deck Washing Services in Cumming, GA. Whether it's constructed of wood, composite, vinyl or aluminum our expert exterior cleaning will help you bring back the lost and desired look of your deck or get it ready for paint or stain.
Decks take a lot of abuse from mother nature. All that dirt grime algae and mold no only looks, but can compromise the structural integrity. There are lots of stories in the news about deck collapse not only from poor construction and improper weight loads, but from degradation of the decking material. The life of your deck can be prolonged  by performing regular maintenance which involves cleaning on a regular basis.
Not to mention – it's safer for your family and guests! Don't risk a lawsuit from not having performed regular maintenance -it's certainly must less cost and risk! Here's a quick read from the Killino National Law firm with some interesting facts as well as statistics and tragedies caused by deck structure failure. Don't become a statistic – clean and maintain your deck today. Jay Squared provides deck washing to help you get your deck looking its best and extend its life!
Deck Washing Services in Cumming GA
Our process begins with a thorough deck inspection to determine the best cleaning method for your deck. If necessary, we can remove debris and other hard-to-reach items to ensure our process runs smoothly. We then pre-treat the deck to provide maximum cleaning power. Then we use our pressure washing system to break down dirt and grime. The final step is to use a gentle wash to rinse off any remaining residue. Each step is essential to restore your deck to its original state and bring back its natural beauty.
We are a licensed, fully insured company and we aim to exceed your expectations. Less experienced companies may not have the confidence or knowledge to clean surfaces without causing damage. Why risk damaging your property when you get affordable professional services from Jay Squared?
Our Deck Cleaning Process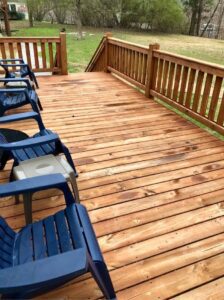 The team at Jay Squared are equipped with the latest pressure washing equipment to give a new shiny look to your deck. Our advanced pressure washing equipment allows us to control the amount of pressure we use on projects. This means we can clean your deck without damaging the surface. We also use non-toxic detergents when dealing with tough areas that don't respond to pressure washing. We pick safe detergents to protect the health of your family, pets, plants, and property.
When we leave, you won't believe how beautiful your deck will look!
Exceptional Deck Cleaning You Can Count On
Any outdoor surface goes through a lot with our intense seasons here in Georgia. That's why regular maintenance is needed to keep these structures in good condition to help them last as long as possible. Changing the color of your fence or deck can bring a fresh chapter to your outdoor experience. To help preserve and protect the wood from moisture and mildew, the surface will need to be thoroughly cleaned to remove any surface residue. This will allow the stain and sealer to deeply penetrate the surface and provide longer lasting protection. Robert Cline
Homeowner
Jay washed my home, driveway, retaining wall as well as two decks and my patios and walkways. The results were great! I've asked Jay to call me after pollen season to help keep the property looking its best.